About Our Press
Jordana Publishing
Jordana Publishing was founded by Svetolik Paul Djordjević exclusively for the publication of his dictionaries. The name is a combination of the first names of his late parents, Jordan and Dana, to honor their memory. Mr. Djordjević explains that his company name is, "A thank you to a couple who though illiterate—he virtually, she completely—raised a family of eight, all of them decent and productive members of the human family."
In 2012 Jordana Publishing released the 4th Edition of Djordjević's French–English Dictionary of Medicine on CD. The Serbian and Croatian–English Medical Dictionary, which contains over 52,000 terms, was published at the end of 2009. The second edition of the Serbian and Croatian–English Medical Dictionary in CD format contains over 59,500 terms and was published in 2013. The English–Serbian Medical Dictionary with over 58,000 terms was released in July, 2014.
The last dictionary to be published is a non-medical dictionary dealing with terms used in the field of social security. It contains over 9,700 entries and was released in October, 2014.
With S. Paul Djordjević's death on December 8, 2015, Jordana Publishing continues under the able administration of his wife Barbarba Djordjević, who has been instrumental right along in the preparation and distribution of the publications.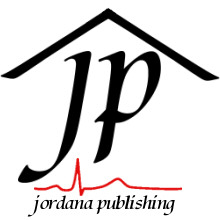 About Home Contact Order

ABOUT PAGE

Jordana Publishing


MEDICAL DICTIONARIES
French–English
English–Serbian
Serbian & Croatian–English

SOCIAL SECURITY TERMS
French–English




by S. P. Djordjević MA, PhD/abd


Jordana Publishing
P.O. Box 694
Banning, CA 92220
E-mail


Medical Translators
article by
Svetolik Paul Djordjević
Proceedings of the 46th Annual Conference of the American Translators Association, November, 2005.
About the Author
Svetolik Paul Djordjević

Svetolik Paul Djordjević
(1933–2015)
Svetolik Paul Djordjević was born and raised in the former Yugoslavia. He studied theology in Belgrade and then in Bracknell, England, before immigrating to the United States, where he received an MA in Systematic Theology from the Seminary of Andrews University in 1966 (Berrien Springs, MI). In 1970, Svetolik received an MA in Russian from American University in Washington, D.C.; and by 1972 he had completed the required class work and comprehensives for a PhD in Russian Literature at the University of Pennsylvania in Philadelphia.
Svetolik worked as a language teacher, translator, and interpreter for over 40 years. From 1981 until his retirement in 2005, he was an in-house medical translator for Slavic languages and French for the Social Security Administration in Woodlawn, MD.
Remembering S. Paul Djordjević